Here's the process I went through to create Zach's Birthday party invites.
Here's the inked artwork...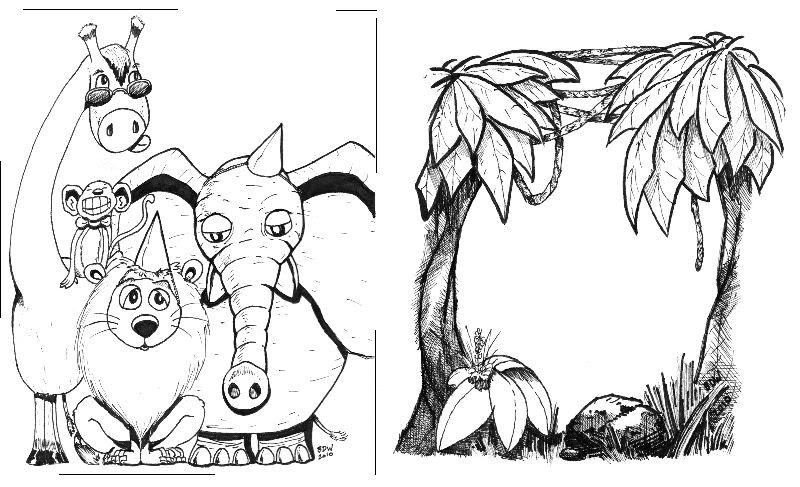 Colors with Copic Markers, you'll notice in the original I didn't finish the Giraffe's spots or ears for some reason. Why I don't actually know...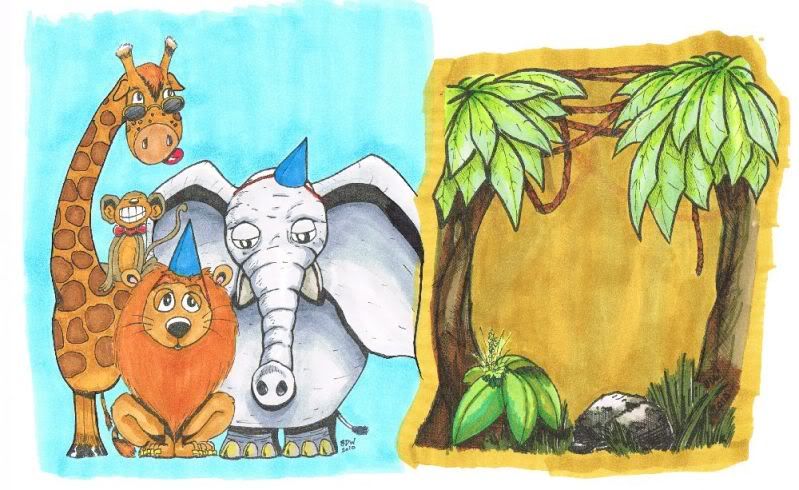 Drop in some text and send it out to be printed.